Specialist in Financial Services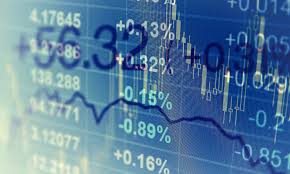 Although keen to accept projects from any industry, having worked for 10 years as an investment banking technologist, I specialise in financial services. Being able to talk the same language when discussing problems and solutions can be almost as important as having the right technical skills, especially in a high complexity domain like finance. When you have to rely on your spreadsheets for financial decision-making or for trading, you need to be in safe hands. In addition, with your project better understood, you can expect fewer mistakes and less re-work when you come to test what has been developed.
I hold the Investment Management certificate, which covers economics, accounting, investment practice, regulation and ethics.
Prior Experience
Investment Management - Front office portfolio management and trading platforms, primarily for fixed-income.
Market Risk Management - VaR and stress testing of bank-wide positions for internal use and for regulators.
Hedge Fund Risk Margining - Using VaR and stress testing of primarily derivatives portfolios (FX, credit, IR and repo), OTC collateral and exchange margin requirements could be optimised for relative value funds.
Cash Securities Margining - Again primarily for hedge funds trading out of prime brokerage margin accounts.
Financial Products
Cash securities - Stocks, Bonds, MBS, ABS, Repo & Stock Borrow/Loan
Foreign Exchange - Spot, Forwards and Options
OTC Interest Rate Derivatives - Caps, Floors, Swaps, Swaptions, FRAs
Credit Derivatives - CDS, Index CDS, CDS Options, CDO
Investment Funds, Unit Trusts, OEICs, ETFs
Futures and Options
Whatever stage you are at with your project, whether an early idea or a broken spreadsheet, get in touch today. It's completely free.
"Pete automated the production of our monthly trader performance statements using exports from our trading platforms, transforming a key back-office process for us. His familiarity with the financial markets meant that he understood the terminology and objectives with minimal explanation. He was able to suggest handy add-on's to further streamline our process and was always quick to respond to emails. Our month end now takes a fraction of the time it used to, and I would very happily recommend Pete to anyone looking to use Excel to automate their business transactions."
Alison Maguire - Paragon Trading Partners