Manstal Ltd
As part of their work with Marriot hotels, Manstal has to track the risks associated with the heating, cooling and ventilation equipment at each hotel location. For this they used an existing workbook for each hotel, with risks tracked one per row. To this they wanted to add the ability to store and view up to 4 photos of each 'risk' within the spreadsheet. With Excel not providing a way to store images within cells, custom VBA macro code was needed to do make this work.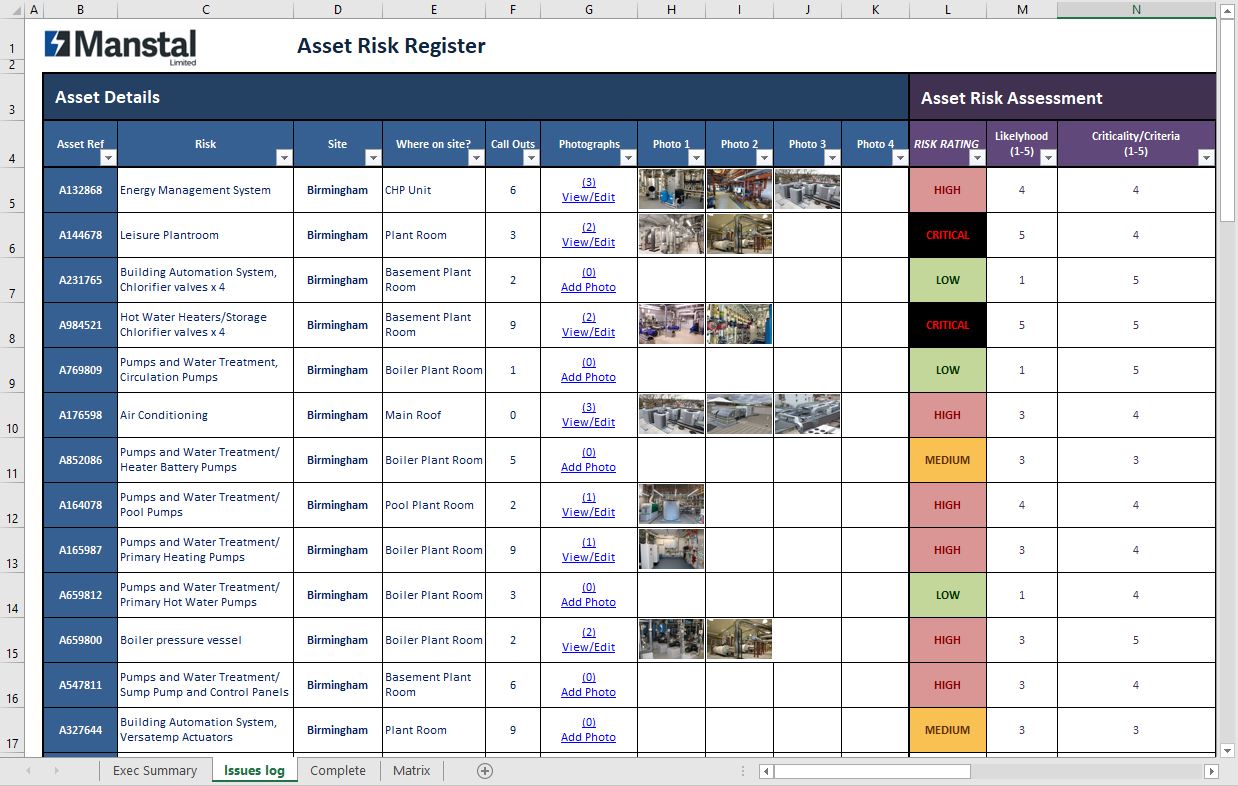 In order to load, view and delete the images, a custom form had to be designed. VBA code to handle the image loading, manipulation and storing back to the main sheet was developed, and finally an image export feature was added.
---
If you would like to discuss a potential project, XY provides a free 30 minute telephone consultation.
If you are interested, you can request one here.